lives and works in Zurich, Switzerland. He makes paintings and drawings since preschool, but he never had an exhibition yet. He was spotted by DESTROYER magazine (no.7) that had a double-page publication on his 'silkscreen prints on cardboard boxes'.
His favourite subject is 'boys', mostly streetboys and he also experiments with photography, which resulted in pictures like these: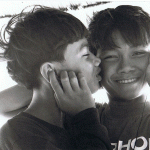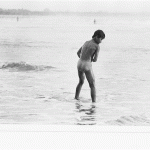 Other works:
Due to the financial crisis Orpheo recently lost his atelier. He is not (yet) represented by any gallery. You can contact him for exhibitions, publications, etc. at
electrosmog[at]gmx.ch
references: flickr, obstgarten, Orpheo on rinrin, boysboysboys, slideshow by orpheo
Follow your passion,
Catamite
Update Aug. 4 2009:
removed one photo on the Artists request.